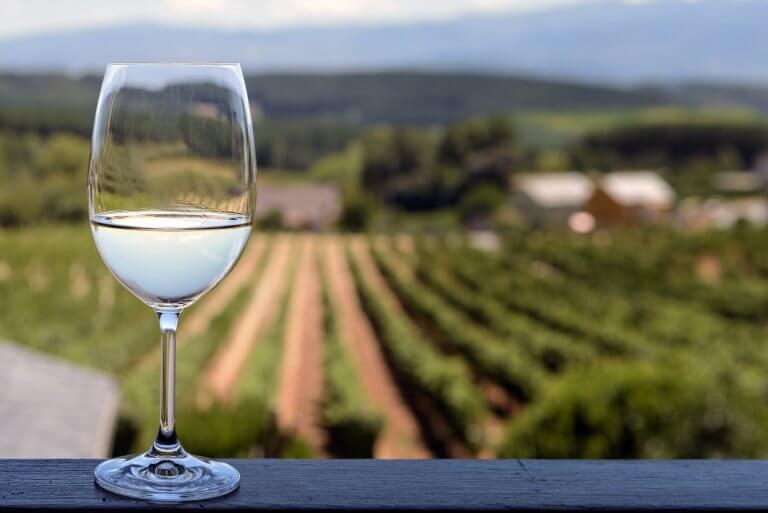 Food and Wine
Celebrate Sauvignon Blanc Wine
Tue Apr 30
Each year Sauvignon Blanc Day (#sauvblanc) is celebrated on the first Friday in May. That makes it May 3rd this year. (grape goddess says "so vin yon blahnk". Repeat after me. "so vin yon blahnk".)
As that day begins in New Zealand so will the New Zealand Sauvignon Blanc celebrations. As the day progresses they will work their way around the globe in Australia, Asia, London, New York, Canada, and San Francisco.
Sauvignon Blanc Knowledge Crash Course
Overview
Sauvignon Blanc is one of the world's most beloved grapes and is planted all over the world. This was not always the case. First known to Americans in the 1960's as sophisticated if lean and tart French sippers, Sancerre and Pouilly Fumé (say "Pwee foo may") still enjoy a following today and are classic offerings at every French bistro or restaurant.
Just as Malbec has reached its fullest potential not in the south of France but rather on the snow-covered terraces of Argentina, so too has cool but sunny New Zealand birthed a wine so wildly popular it has changed the landscape. Marlborough, New Zealand has absolutely nailed Sauvignon Blanc.
History
While former West End actor and British wine writer Oz Clarke likes to say the history of Sauvignon Blanc began with the first plantings in New Zealand in 1973, folks in South West France, Bordeaux, and the Loire Valley would beg to differ, claiming it as native to their area. Sauvignon derives from "sauvage", or "wild", and is also the "mother" of Cabernet Sauvignon. In fact, old records list these two as Sauvignon Blanc, and Sauvignon. In some cases, under-ripe or just barely ripe Cabernet Sauvignon shows a little of mom's green or grassy character.
Geography
France is the historic birthplace of Sauvignon Blanc. From the Loire Valley south of Paris we see smoky, flinty Pouilly Fume and from across the river, subtle, lemony tart Sancerre. Both are grown in rocky soils in a very cool climate. This is Sauvignon Blanc at its least ripe, and most minerally. Sauvignon Blanc plays a minor role in both dry white Bordeaux and Sauternes, the sweet wine of the area. Both of those are commonly based on the richer, rounder and more neutrally flavored Semillon grape, which benefits greatly from Sauvignon Blanc's lithe and zestiness.
Northern Italian vineyards near Trieste in Friuli Venezia Giulia and near Trentino in Alto Adige are sources of lean, racy styles of Sauvignon Blanc. Northern and Central California produce a variety of styles, and from northern and central coastal valleys in Chile we see the closest thing to Sancerre but at half the price.
All are following the tremendous success of the lively expressive New Zealand versions. The engine room of New Zealand wine is Marlborough, on the South Island, a cool but extremely sunny area with a variety of soil types giving a rainbow of ripeness which, when blended together, produces a seamless, thrilling, refreshing wine.
Sauvignon Blanc Grapes at a Glance
France
Loire Valley – Sancerre, Pouilly Fume
Italy
Trentino-Alto Adige, Fruili Venezia Giulia
USA
California – Mendocino, Sonoma, Napa Valley, Livermore, Arroyo Seco
Chile
Northern and Central Coastal Valleys
New Zealand
South Island – Marlborough, Nelson, Canterbury, Central Otago
North Island – Hawkes Bay, Martinborough
Style/Taste
From the old world, or cold world, neighbors Sancerre and Pouilly Fumé in France's Loire Valley produce light, tart and sometimes floral wines that are racy, lean and chalky. Pouilly Fumés are generally a bit pricier and occasionally mellow out in oak before being bottled. They sometimes too have a stronger, smokier gunflint type of minerality. From Friuli Venezia Giulia and Alto Adige in northern Italy the Sauvignon Blancs are less green and less fruity, closer in style to a really good Pinot Grigio, but with just a touch of green zestiness.
In the beginning of the modern California wine era, Sauvignon Blanc was made as a nondescript semi-sweet wine. Then came pioneering visionary Robert Mondavi, who had traveled the world to understand its greatest wines. He decided to make a dry Sauvignon Blanc, which he called Fumé Blanc, a reference to Pouilly Fumé. The word "fumé" has two translations from French. One is "smoky" implying strong gunflint minerality and the other is 'toasty" implying the flavors and textures of new toasted oak barrels.
Beacuse the name Fumé Blanc is unregulated and used at will, it doesn't offer up any clues as to the wine's style. Wineries use the name to stand out from the crowd. Their wines may be crisp and dry, mellow and lightly sweet, or even obviously oaky with flavors of vanilla bean or coconut.
Early on, Robert Mondavi Fumé Blanc was one of California's finest Sauvignon Blancs. Today the Robert Mondavi Fumé Blanc Reserve Tokalon I-Block Napa Valley, a decadently rich, creamy, toasty, and full-bodied wine from 54-year old vines, is one of the country's best. Another iconic wine is the Dry Creek Vineyard DCV3 Sauvignon Blanc made with 24-year old vines at its estate in Dry Creek Valley, Sonoma.
I am a huge fan of Chilean Sauvignon Blancs from Casablanca Valley as well as nearby San Antonio's Leyda Valley and Aconcagua. These cool coastal valleys produce dry, crisp, and lightly fruity styles more in line with the French than the New Zealand styles and are extremely well-priced. Even wines labelled as Valley Centrale (or Central Valley),Chile with nothing more specific can provide easy enjoyment.
I love Oz Clarke's description of New Zealand's brash, pungent Sauvignon Blanc, an iconic style created by Cloudy Bay winemaker Kevin Judd. He calls it a "cloudburst, thrilling, shocking, lime zest, capsicum, love me or leave me" style of Sauvignon Blanc. Kevin Judd, who produced the Cloudy Bay's first 25 vintages and who now has his own winery, Greywacke, had no idea this blend of under-ripe green and super-ripe tropical flavors would take the world by storm. He had the idea of blending in the green, tart early picked wine his crew loved so much to with fruit picked just ripe as well as some that was overripe and tropical. It is common to find varying levels of ripeness within the vineyards at the same time due to the variety of soil types.
Now some winemakers are dialing back on these opulent flavors, both the tropical passion fruit and pineapple, and Sauvignon Blanc's signature zesty green and herbaceous notes. These days quality conscious producers are focusing on textural elements they can manipulate using winemaking techniques such as stirring the lees/yeast sediment, and ageing in barrel. Most of the New Zealand Sauvignon Blanc on the market never sees oak. Zesty green vegetal flavors and oak are very antagonistic – oak can elevate the pungent greenness to a point where they clash.
However, if the output of the vine is lower than normal – say your tomato plant gave you 20 small tomatoes rather than 40 – each resulting fruit is more flavorful and complex. Take this complex fruit, age for a short time in neutral older oak – no need for oak vanillans or chewy barrel tannins – and the wine stretches out and breathes a little, becoming more mellow and creamy, less edgy. Giesen's The Fuder series named in honor of the German beer barrel and from selected single vineyard sites is an impressive line-up of this style of Sauvignon Blanc.
Marlborough produces the quintessential style the world has come to love. Marlborough's sub-zones Wairau River and Southern Valleys areas are the most prolific, but the wines from the Awatere Valley to the southeast have a bracing liveliness, like a refreshing splash from a breaking wave.
In nearby Nelson, a bohemian artist community, Sauvignon Blanc is slightly more mellow. Towards Christchurch, Canterbury produces bright juicy wines. In Central Otago to the south near Queenstown, the wines are peachy and fresh. On the North Island, Hawke's Bay on the East Coast produces supple, rounded wines while Martinborough near Wellington produces a fresh, lively and spicy style.
If Sauvignon Blanc was a Musician?
As a singer, Sauvignon Blanc would be Adam Levine of Maroon 5. A crisp white shirt lends an air of polish to even the edgiest rock star, covering the full sleeve tatts and chains.
What Would Sauvignon Blanc's Dating Profile Be Like?
I am lively, exuberant, and the life of the party.
I am fun, high energy, and love to dance.
I like to be the center of attention.
If I grow up in a very cold place without much sun I am lean, edgy, tart and shy.
If I grow up in a very cold place but with a lot of sun, I am passionate and spicy!
I am refreshing and light-hearted. I will make you smile.
Do This Sense Exercise
Sauvignon Blanc is easy to recognize once you've smelled and tasted it a few times. This is so fun! Pour a little creamy buttery Chardonnay and a little zippy zesty Sauvignon Blanc and smell and taste them side by side. What do you think now? Which is your favorite?
Matchmaking the Wine with the Yum
Sauvignon Blanc is refreshing on its own and easy to pair with a wide variety of foods. Most of it is light, tart and unoaked. There is a natural affinity with herbs or softly flavored green vegetables. A little spice or heat is okay too.
Every Day with Grape
Seafood & Chicken —
Steamed Mussels with Sauvignon Blanc, Lemon & Coriander
Fresh Oysters with a Squeeze of Lemon
Fish Tacos
Fritto Misto
Lemon Chicken with Asparagus
Cheese –
Goat Cheese – Chevre/Crotin de Chavignol
Goat Cheese – Locally Produced
Swiss/Emmentaler
Insta Dinner
Lean Cuisine – Tortilla Crusted Fish
Lean Cuisine – Butternut Squash Ravioli
Trader Joe's – Pesto Pasta
Takeout – Fish & Chips
Upscale Convenience
Blue Apron – Summer Vegetable Quesadillas with Roasted Sweet Potatoes and Lime Sour Cream
Snacks
Chile-lime peanuts, popcorn or wings
Smoked Salmon
Make Dinner Tonight!
Mixed Green Salad with Chicken, Goat Cheese and Slivered Almond
Grab a bag of pre-washed mixed greens, precooked and cut chicken, crumbled goat cheese, slivered almonds and Italian salad dressing. Assemble and serve with the fresh, light and billowy Villa Maria Private Bin Sauvignon Blanc Marlborough, $15, or the delicate, silky, crisp and dry Vincent Vatan Pouilly Fume Selection Silex Loire Valley, $22.
Shopping
Every Day Value/Shopping Under $20
Cembra Cantina di Montagna Trentino, $14
Light, dry and very crisp with soft notes of peach, white rose, spring pea, basil and thyme.
Manincor Tanneberg Sauvignon Terlano Alto Adige, $16
Soft, subtle and tart with notes of dried herbs, sea spray, white peach and apricot.
Prodigo Sauvignon Blanc Friuli Grave, $11
Silky, soft, and fresh with notes of white peach, cantaloupe, green pea, asparagus, chervil and chalk.
Cannonball Sauvignon Blanc Sonoma, $16
Silky, smooth and subtle with notes of pink grapefruit, thyme, spring pea, pink peppercorn and lemon zest.
Paul Dolan Vineyards Sauvignon Blanc Potter Valley Mendocino, $15
Full. soft, fresh and nearly dry with notes of lemon crème, peach, vanilla custard and white chocolate. Organically grown grapes.
Ferrari-Carano Fume Blanc Sonoma, $14
Soft, pithy and dry with notes of dried herbs, peach and ginger.
Gallo Family Vineyards Sauvignon Blanc California, $4
Clean, fresh and lightly sweet with notes of apricot, lemongrass, oregano and chive.
J. Lohr Sauvignon Blanc Flume Crossing Arroyo Seco $14
Lively and zesty with notes of guava, pear, pink peppercorn and tarragon.
Matanzas Creek Sauvignon Blanc Alexander Valley Sonoma $20
Crisp, fresh and dry with notes of lemon zest, peach, pineapple and green bell pepper.
Wente Vineyards Sauvignon Blanc Louis Mel Livermore Valley San Francisco Bay $15
Bright, lemony and zesty with notes of peach, passionfruit, mango, pine needle and lemongrass.
Cousino Macul Sauvignon Blanc Valle Centrale $11
Brisk and dry with notes of bosc pear, peach skin, lemongrass, basil and thyme.
De Martino Estate Sauvignon Blanc Casablanca Valley $16
Round, supple and fresh with notes of lime zest, peach, guava and sage.
Miguel Torres Sauvignon Blanc Las Mulas Central Valley $10
Juicy and refreshing with notes of green apple, peach, starfruit and dried herbs.
Santa Rita Secret Reserve Sauvignon Blanc Casablanca Valley $11
Fresh, lively, crisp and dry with notes of cantaloupe, mango, papaya, black pepper and bell pepper.
Veramonte Sauvignon Blanc Casablanca Valley Aconcagua Valley $12
Crisp, dry and refreshing with notes of cantaloupe, guava, bay leaf, sage and white pepper.
Kim Crawford Sauvignon Blanc Marlborough $18
Crisp, vivid, tingly and nearly austere with notes of lemongrass, oregano, spring pea. chive, lime, honeydew, cantaloupe and ripe pineapple.
Glazebrook Regional Reserve Sauvignon Blanc Marlborough $15
Vivid, light, and clean with notes of kumquat, navel orange, nettle and leek.
Hunters Sauvignon Blanc Marlborough $16
Light, delicate, fresh and dry with notes of lime zest, lemongrass, peach. papaya and pink peppercorn.
Matua Sauvignon Blanc Marlborough $15
Clean, fresh and dry with notes of lime, tangelo, peach, lemongrass and chive.
Mohua Sauvignon Blanc Marlborough $16
Crisp, fresh, light and dry with notes of peach, pineapple, lemongrass, spring pea and white pepper.
Nautilus Estate Sauvignon Blanc Marlborough $15
Light and chalky with notes of peach, pineapple, celery, cucumber, wax bean and mushroom.
Sea Pearl Sauvignon Blanc Marlborough $12
Crisp, fresh, racy and dry with notes of pink grapefruit, spring pea, rosemary and dill.
Starborough Sauvignon Blanc Marlborough $17
Crisp, light and nearly dry with notes of lime zest, peach, guava and yellow rose.
Villa Maria Sauvignon Blanc Private Bin Marlborough $15
Fresh, light and billowy with notes of lemongrass, white pepper, thyme, rosemary, peach, guava and dried pineapple.
Peter Yealands Sauvignon Blanc Marlborough $15
A lively, refreshing trifecta of fruit, herbal and mineral notes.
Seifried Sauvignon Blanc Nelson $18
Racy and pungent with notes of green and red bell pepper, canned peas, mustard greens and watermelon rind.
Mt. Beautiful Sauvignon Blanc North Canterbury $16
Vividly fruity, lightly herby, spicy and fresh with notes of lime zest, peach, mango, pineapple rind, spring pea and thai red chile skin.
Carrick Sauvignon Blanc Central Otago $18
Clean and bracing with notes of lime zest, white pepper, peach and passion fruit.
Impress Your Guests/Shopping $20-$50
Jean Reverdy La Reine Blanche Sancerre $24
Light, delicate and juicy with notes of white rose, yellow apple and crushed sage along with its trademark chalky minerality.
Pascal Jolivet Pouilly Fume Loire Valley $29
Brisk, dry and tart with a creamy middle and notes of lime zest, peach, egg custard and chalk.
Domaine Vacheron Sancerre Les Romains Loire Valley $35
Fine, silky, racy and dry with notes of lime leaf, peach, padron, white pepper and chalk.
Vincent Vatan Pouilly Fume Selection Silex Loire Valley $22
Delicate, silky, crisp and dry with notes of lime, peach, oregano, dill, white pepper and chalk.
Attems Sauvignon Blanc Venezia Giulia $20
Light, crisp and dry with notes of lemongrass, grapefruit, just ripe peach and sea salt.
Bernardus Sauvignon Blanc Griva Vineyard Arroyo Seco $24
Tangy and sweet tart with notes of ripe cantaloupe, honeydew melon, peach, guava, starfruit and fresh thyme.
Dry Creek Vineyard DCV3 Estate Sauvignon Blanc Dry Creek Valley $28
Fresh and juicy with notes of passionfruit, mango, papaya, lemongrass, bell pepper, jasmine and honeysuckle.
Trione Sauvignon Blanc Russian River Valley $24
Rich and creamy with notes of meyer lemon, lime zest, papaya, cantaloupe, honeysuckle and nutmeg.
St. Supery Estate Sauvignon Blanc Napa Valley $22
Lively, inviting, supple and dry with notes of lime zest, pink grapefruit, green olive, fennel and wildflowers.
Astrolabe Sauvignon Blanc Marlborough $23
Warm, spicy, silky and fresh with bold notes of peach and pear, red and green bell pepper and dill.
Cloudy Bay Te Koko Sauvigon Blanc Marlborough $45
Rich, crisp and dry with notes of lemongrass, peach, spring pea, asparagus, dried flowers and hazelnut.
Dog Point Sauvignon Blanc Marlborough $24
Soft, delicate, dry and fresh with notes of yellow apple, peach, apricot, cherimoya, spring pea, white pepper, wax and honeysuckle.
Greywacke Sauvignon Blanc Marlborough $27
Fresh, lively, dry and supple with notes of lime zest, lemongrass, chive, spring pea, dried sage and chalk.
Whitehaven Sauvignon Blanc Marlborough $20
Mellow and fruity with notes of peach, pineapple, guava, mango, green bell pepper and sage.
Ata Rangi Sauvignon Blanc Martinborough $22
Juicy, zippy, chalky and clean with notes of green apple, apple butter, pear, pineapple, dill, wax and black pepper.
Craggy Range Sauvignon Blanc Te Muna Road Martinborough $28
Lively and fresh with notes of lime zest, tangerine, creamsicle, and fennel.
Te Mata Cape Crest Sauvignon Blanc Hawkes Bay $20
Barrel-aged and complex, this cellar worthy Sauvignon Blanc with a little Semillon and Sauvignon Gris.
Extravagant/Worth the Splurge/Shopping $50 and above
Robert Mondavi Winery Fume Blanc Tokalon Vineyard I Block Oakville Napa Valley $80
Rich and creamy with notes of green apple, Asian pear, dried mango, musk, yellow rose, banana pudding, wax, vanilla bean, almond, pecan, and cedar.
Giesen The Fuder Sauvignon Blanc Matthews Lane Marlborough $50
Aging in German oak fuders (beer barrels) softens and tones down signature brassiness and adds creamy texture that showcases notes of thyme, sage, pear and melon.
Dining Out
Okay, lets tackle this by looking at the five areas where we find the world's best Sauvignon Blanc, France and Italy for Old World, and USA, Chile and New Zealand for New World. First, do you prefer the more restrained, understated, lean and tart Old World style? If so, look to Sancerre and Pouilly Fumé from France, Italy, and Chile. Do you prefer the zesty, lively and perhaps tropical style? Look to New Zealand. The variety of styles from California make selecting one in your preferred style difficult unless you know the producer, so it will be best to engage the sommelier or person who put together the wine list for advice.
Keep in mind when perusing the selections to look for only the most recent vintages. A safe window to stay in is 1-3 years.
Branch Out
Spain's Rueda district is known for crisp, dry whites from the Verdejo grape blended with a little Viura and a little Sauvignon Blanc. These are not as grassy or pungent as Sauvignon Blanc.
Beronia Rueda Spain $12
Crisp, light, zesty and dry with notes of lime, green apple, banana, pineapple, leek and spring pea.
Austria's Gruner Veltliner has notes of white pepper and pink rose in addition to a light herbal streak.
Biokult Gruner Veltliner Austria $14
Fresh, light, crisp and dry with notes of lime, apricot, peach, white pepper, green bell and pasilla pepper and chalk. Organically grown.
Follow @planetgrapemastersommelier on Twitter or Instagram that day for our great line up of recommended Sauvignon Blanc releases, 90% of which are coming from New Zealand!
Follow along with the world by searching #sauvblanc as well.
In the meantime, check out this excerpt on the delicious, zesty white wine from my book, Ten Grapes to Know, The Ten and Done Wine Guide: